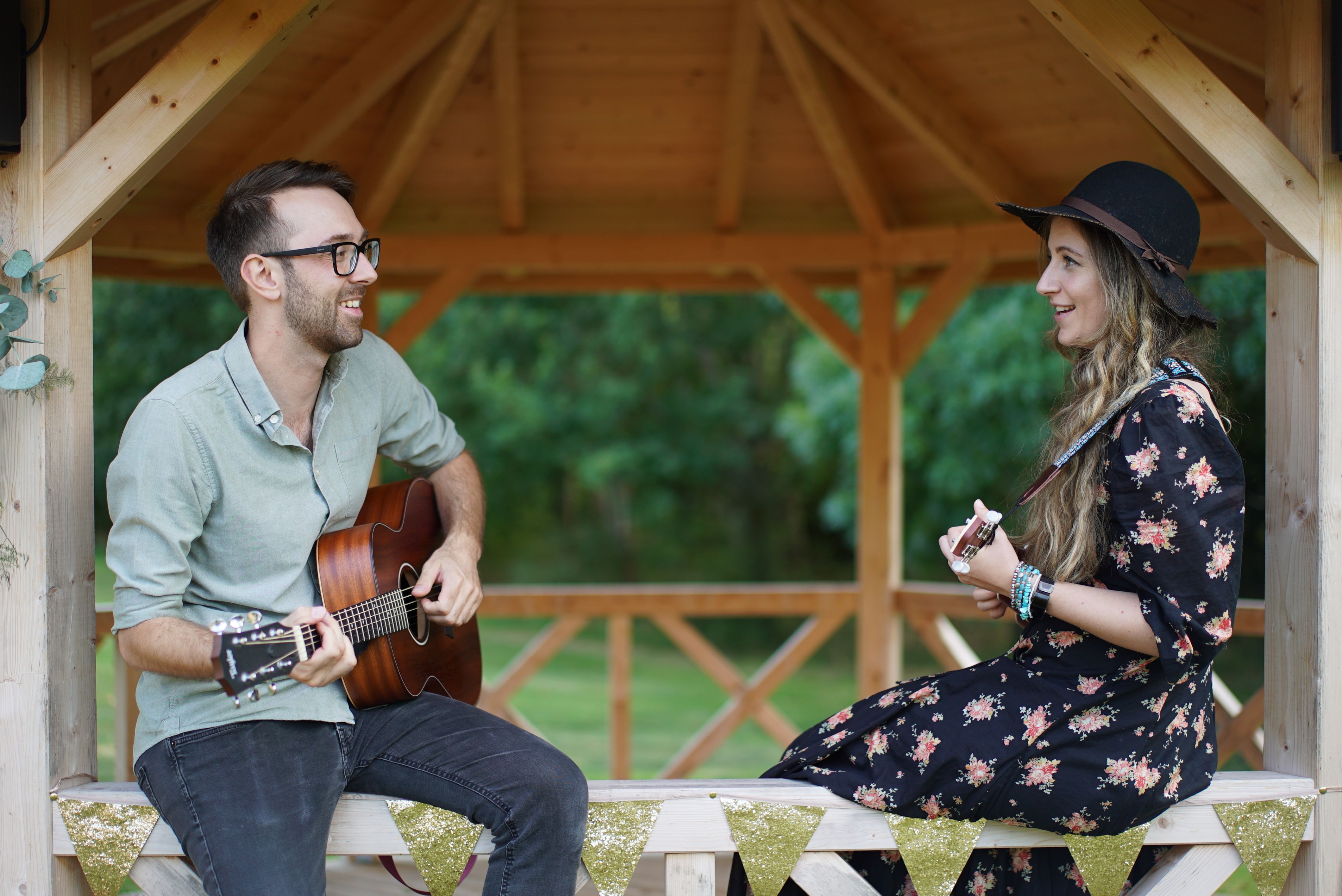 Hi Friends! 
Hope you are well. We are into our last few weeks aboard the Celebrity Equinox, and then we are headed home to play our first gigs on land in about 2 and a half years…. How crazy is that?! 
We are going to be nice and busy over the summer at home playing as a duo and band for weddings, birthdays, anniversaries aaaand a few pubs and public events as well, stay tuned for our public summer dates, we'll be posting them soon. 
So as we start to discuss set lists for the summer, it got us thinking, what actually makes the perfect playlist? As musicians who play live everyday, in lots of different situations, covering Caribbean deck parties to British church wedding ceremonies, we came up with 5 main things to think about when choosing music for an event. So whether you're putting together a Spotify Playlist for your BBQ or your booking a string quartet for your wedding, we hope this is useful! 
1. Who's going to be there? 
Consider the crowd. A typical wedding will have everyone from kids to grandparents, and they all want to hear something they know and like, meaning the music should take us through the decades, Elvis to Dua Lipa. Hosting a school reunion? Everyone will want to remember the songs from the years you studied and graduated to, a great excuse for 90's throwback playlist! 
Also consider where people are from, throwing in one or two songs from 'home', wherever that may be for some of your party, is sure to make everyone feel welcome and unite people on the dance floor. If booking live musicians, give them an idea of who they are playing for, a great band will be able to adapt the set list to different crowds. Compare our 'Festival Feels' to our 'Old But Good Stuff' sets… we might pick one or mix them together depending on the crowd.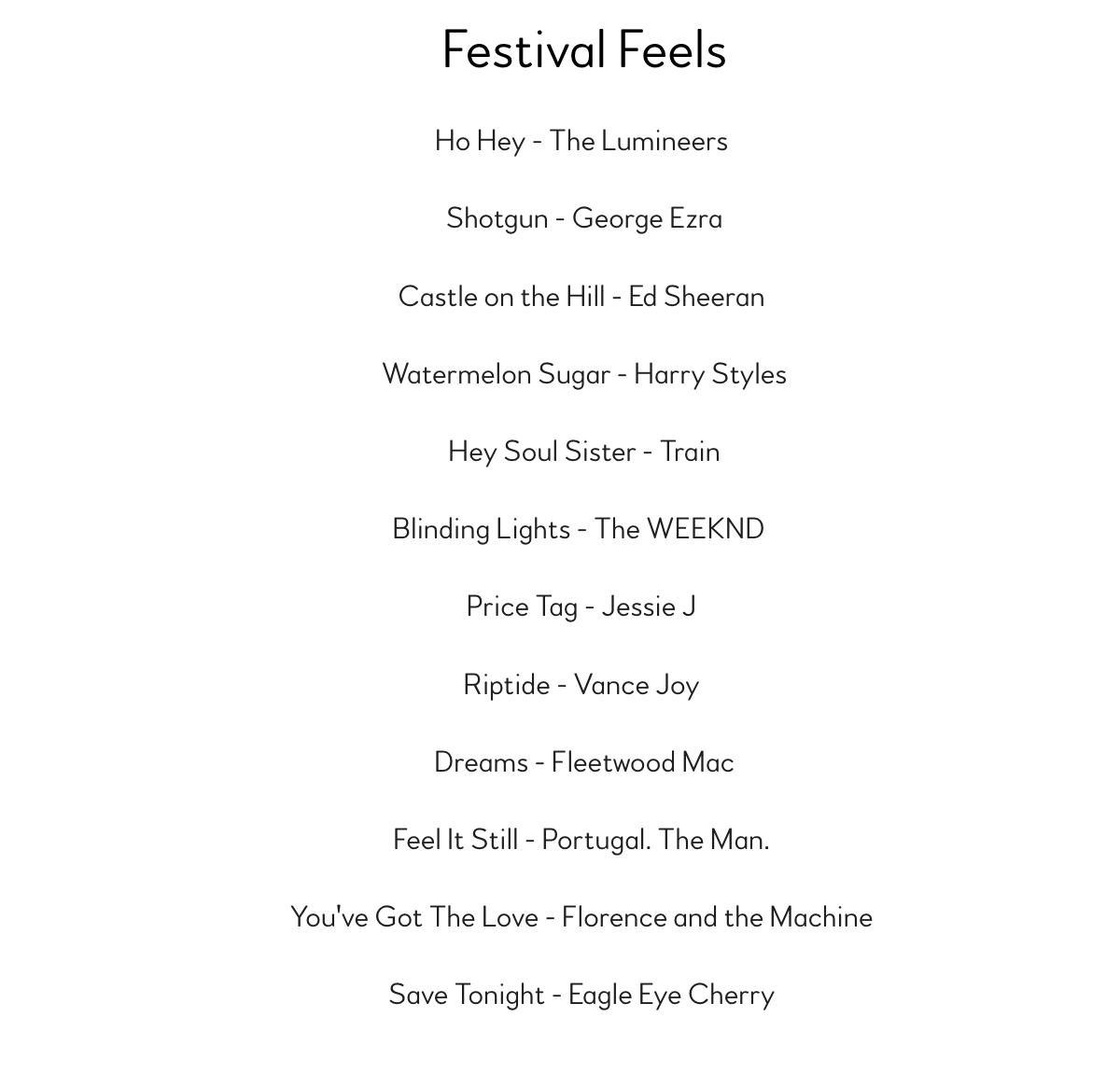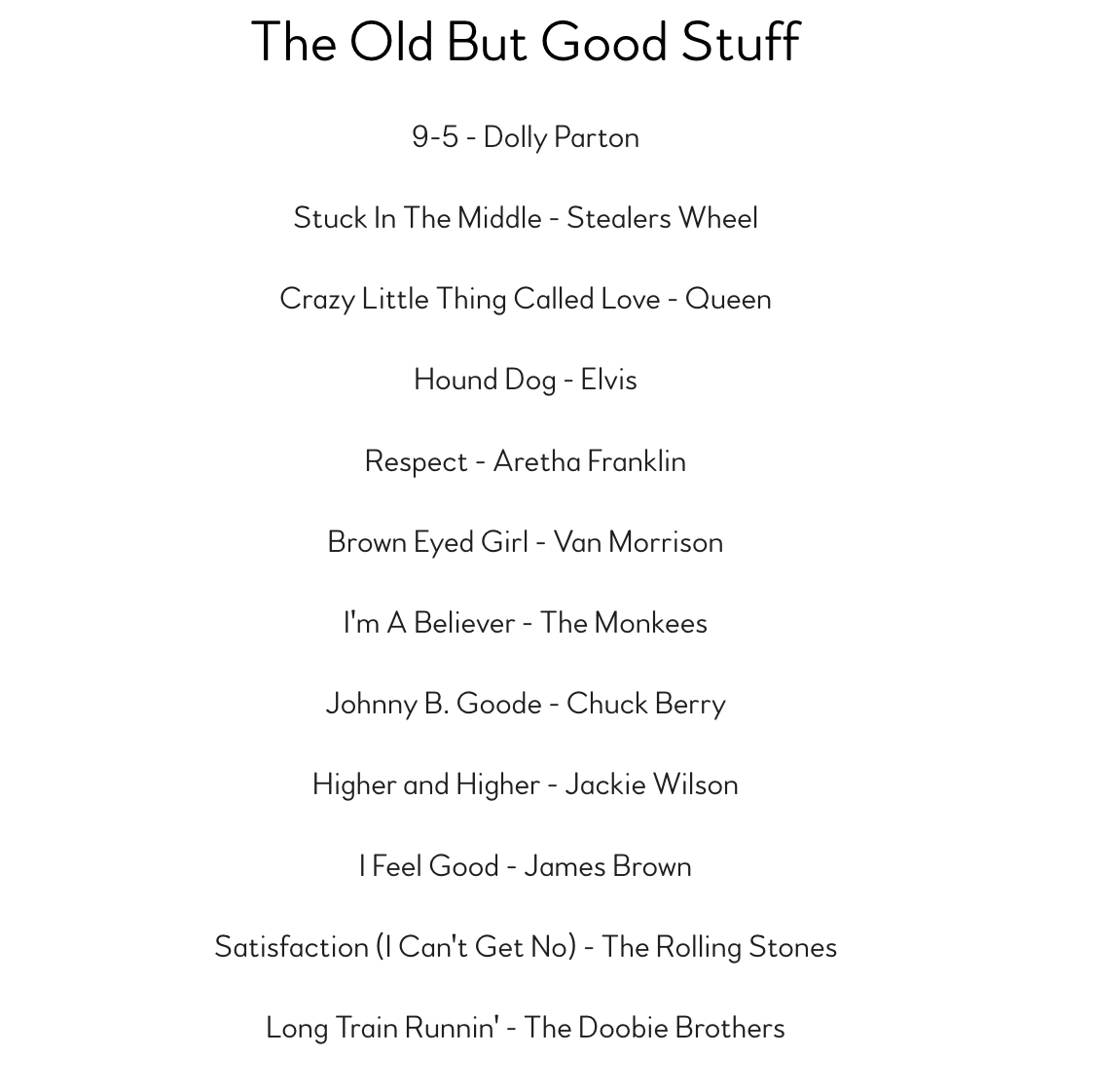 2. What time of day is it? 
Timing is key! Create the right atmosphere and flow for your event, so it doesn't peak too early or fizzle out. You may love indie rock, but it might not be the right thing at at your afternoon garden party as everyone tries to catch up over canapés. But, blasting out some King of Leon to a packed dance floor at 10.30pm might be the way to take the party from 'good' to 'roof-raising-singalongs-synchronised-head-banging-air-guitar-contests-heels-off-neck-ties-around-heads-ninja-style-good'! 
Starting relaxed when people arrive is a good rule of thumb, think acoustic duo, jazz trio or string quartets, music that people can listen to and still mingle and chat. When people are ready to dance, and day turns to night, get louder and faster with a party band or DJ as the party continues! Live musicians will have lots of experience playing events and will be able to advise you on set timings.
Check out our 'Sunny Afternoon' duo set is perfect for a summer BBQ or drinks, whereas Our 'Rock and Indie classics' band set would be great for a singalong party.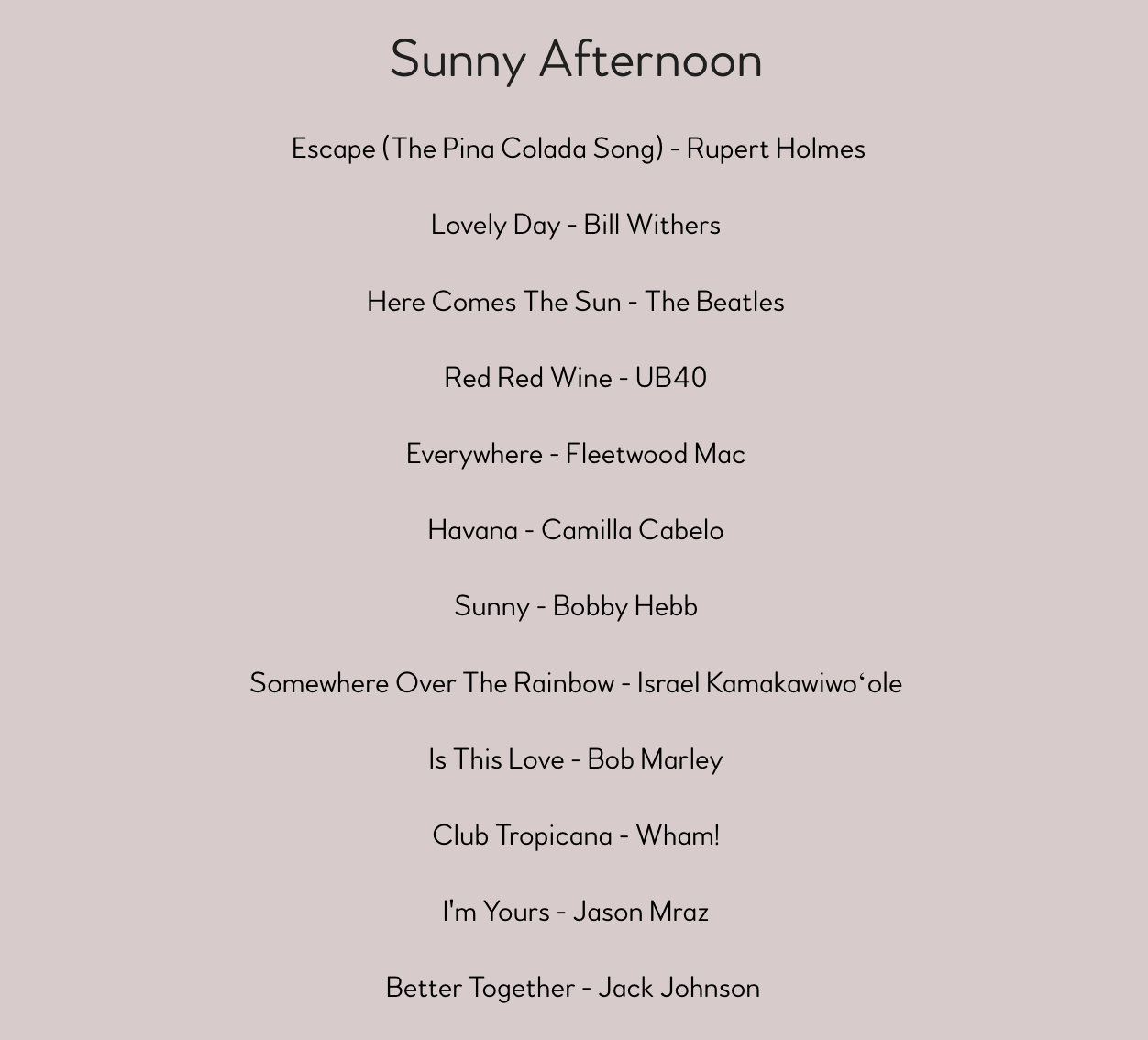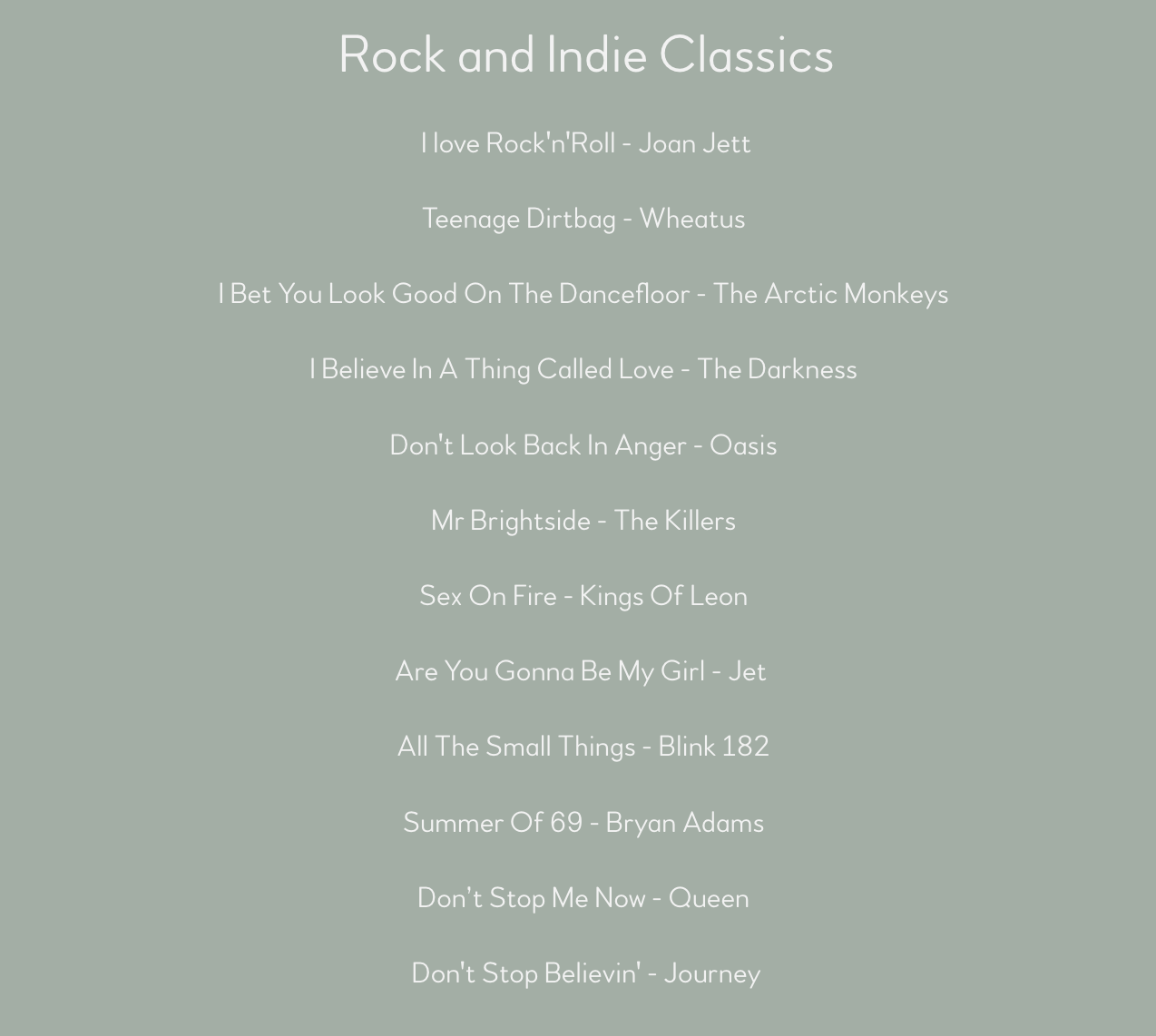 3. What vibe do we want to create? 
Music has the power to create a shared feeling and emotion in a group of people. What are we celebrating? What is everyone feeling? The sound track to an event can help everyone feel relaxed, excited, nostalgic, or romantic at the right moment. We like to ask people booking us how they want everyone to feel when we're playing, and the vibe they want to create, which can change through the day or evening. 
Live musicians have their strengths and may specialise in certain genres and styles and they will use their experience to play the right kind of songs for the moment. A good indicator if your making your own playlist is to use a trick employed by DJ's. The tempo(speed) of the music which is measured in BPM (beats per minute), like our heart rates. Music above 100BPM is good to energise and to dance, whereas, 90 BPM and below is good for creating a relaxed vibe.
The below set would work for a wedding ceremony and vows, creating romance and all the love feels! Our Jazzy Drinks set is perfect for dining and drinking, and the Dance Party set is designed to get those feet on the dancefloor!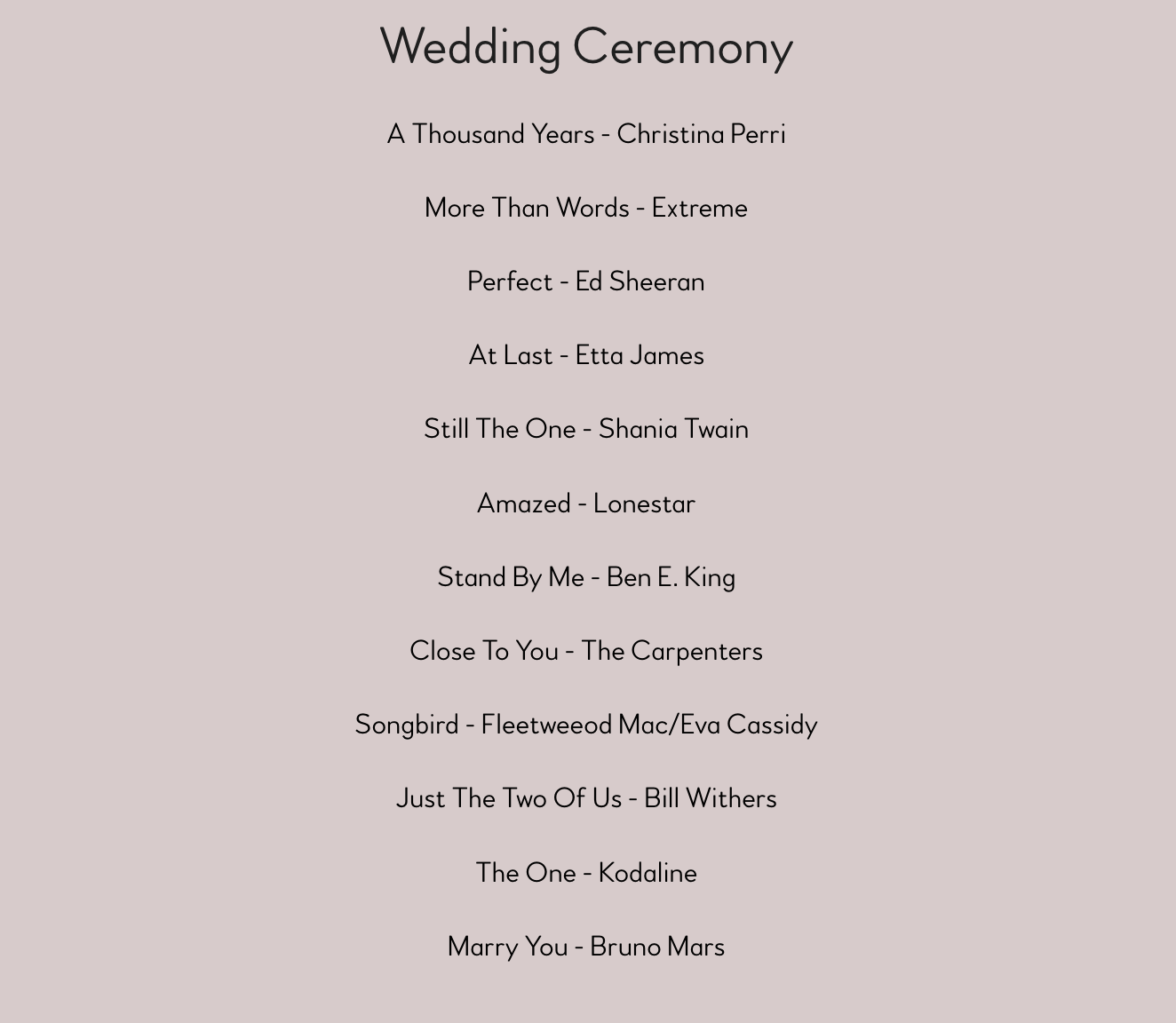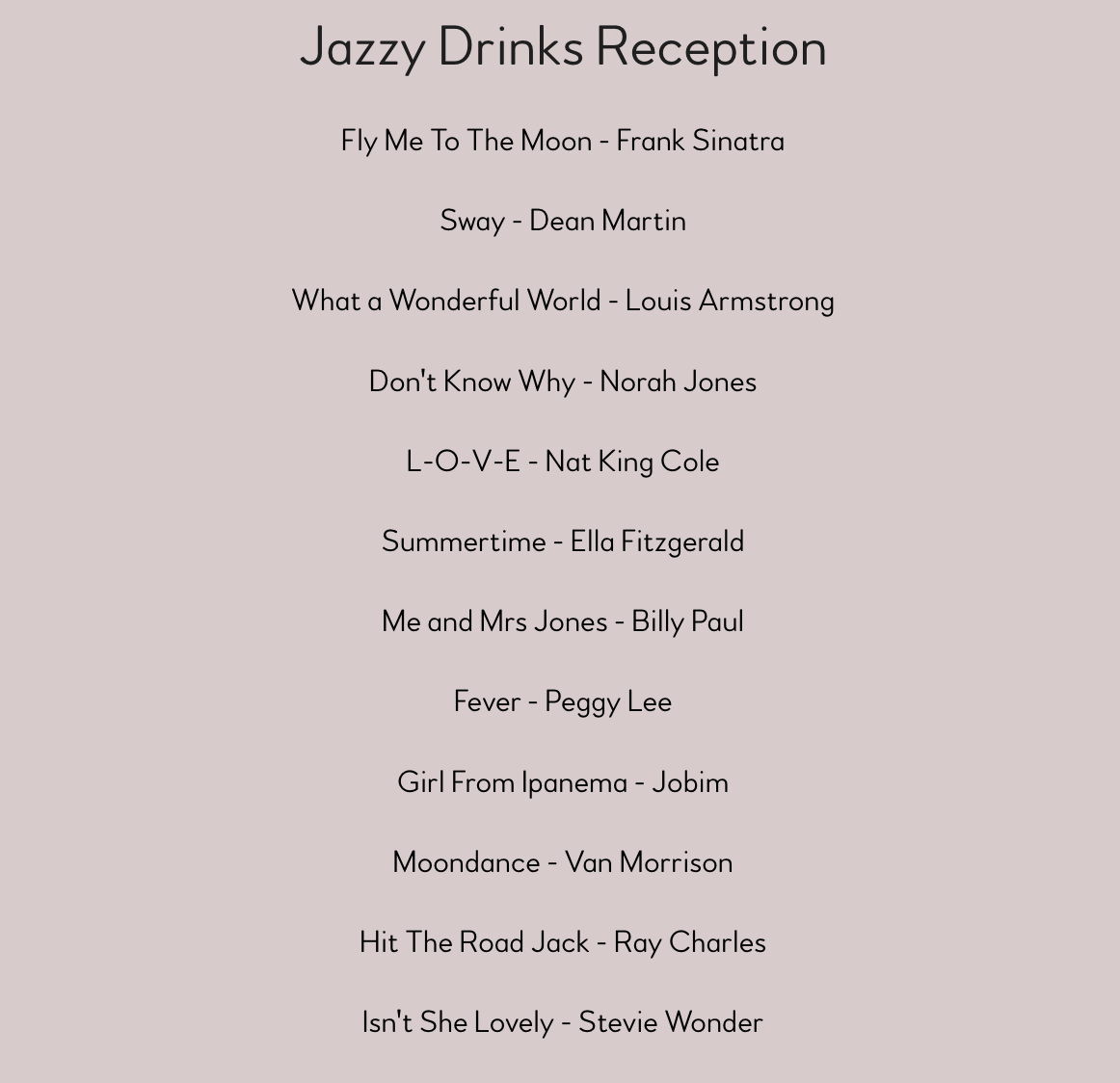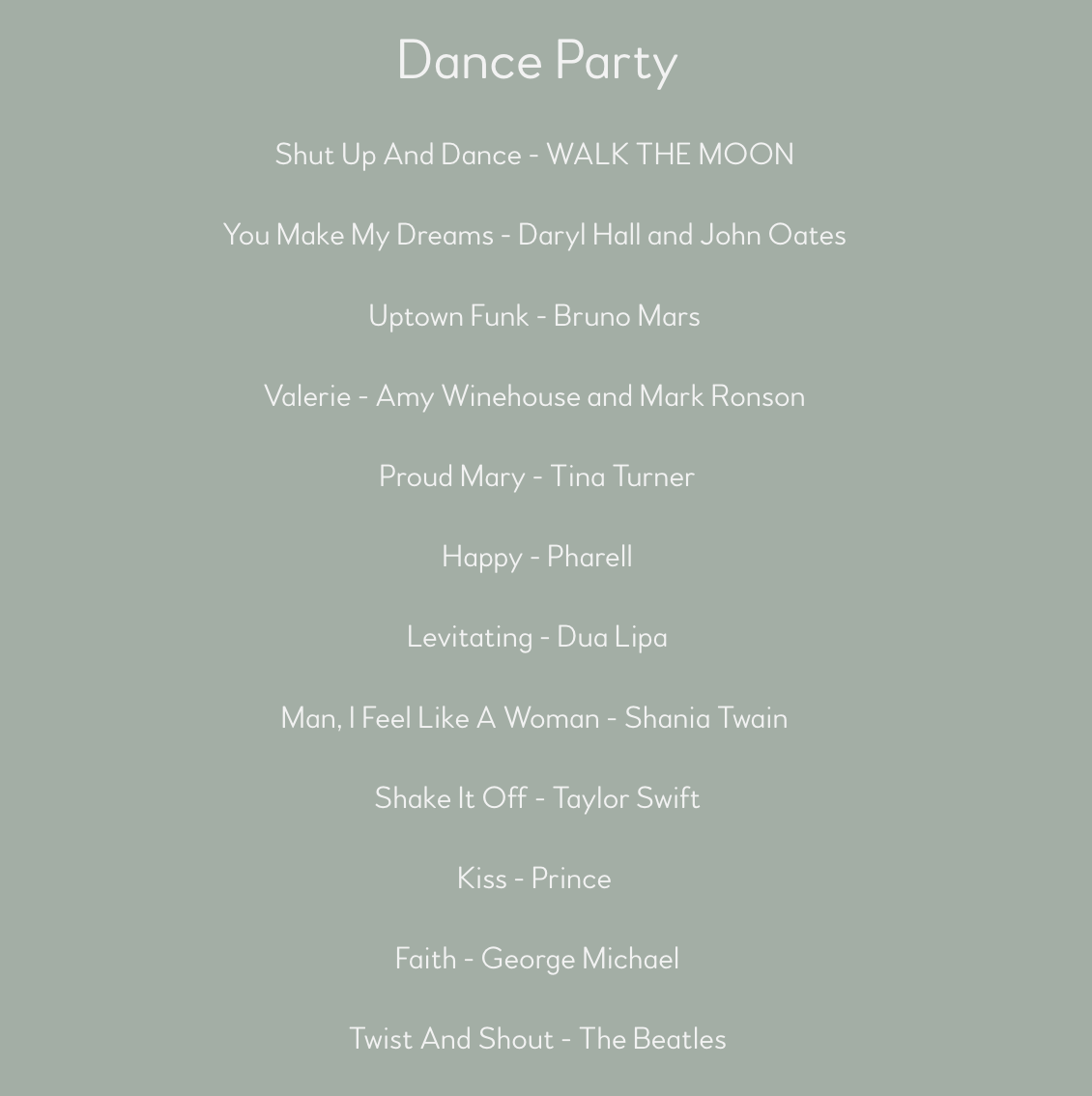 4. What would be meaningful and create a special moment? 
Is there a song that is very special to you or the group? Do you want to dedicate a song to someone? Are you making a speech, and what to follow it with something special, or want to have a group 'Happy Birthday' singalong? Is there someone in your family that wants to perform to the group? Planning something personal or special with the music for an event could help make lasting memories, we've seen it happen so many times and it's awesome! 
If you're booking live musicians, let them know what your planning and how you want them to help. We love being involved in magic moments! We include learning a special song for the occasion for any gig we play, although quite often we already know the request, check out our extensive ever-growing repertoire list here…. 
5. What works in the venue? 
Finally, we have to consider some logistics! Is there room for live music/DJ in the space? If you want people dancing, is there a dance floor? Is it inside or outside? Check with your venue if they have a built in sound system, any sound limiters (very common these days) or curfews, check they allow amplified music, and check that the system you plan to use will cope comfortably with the amount of guests you have coming. No point planning the perfect playlist for your event if you can't hear it! 
Professional musicians often come self-contained with their sound equipment, and will be fully insured. Hiring musicians can seem costly, but you're paying for so much more than the performance time. Some musicians can perform without amplification, such as strings and brass, but most can't. We find playing acoustically as a duo is great for tight spaces and intimate settings. For venues with sound limitations we offer an acoustic band option, lower Db's (volume) but still has all the elements to get people dancing! 
See our Weddings and Events page to see what line up might work best for your venue here
So, that's our 10 cents friends, got any more pointers for planning the music at an event? Got any questions? Stick them in the comments below or drop is a line! 
All the best, 
Mia and Dan