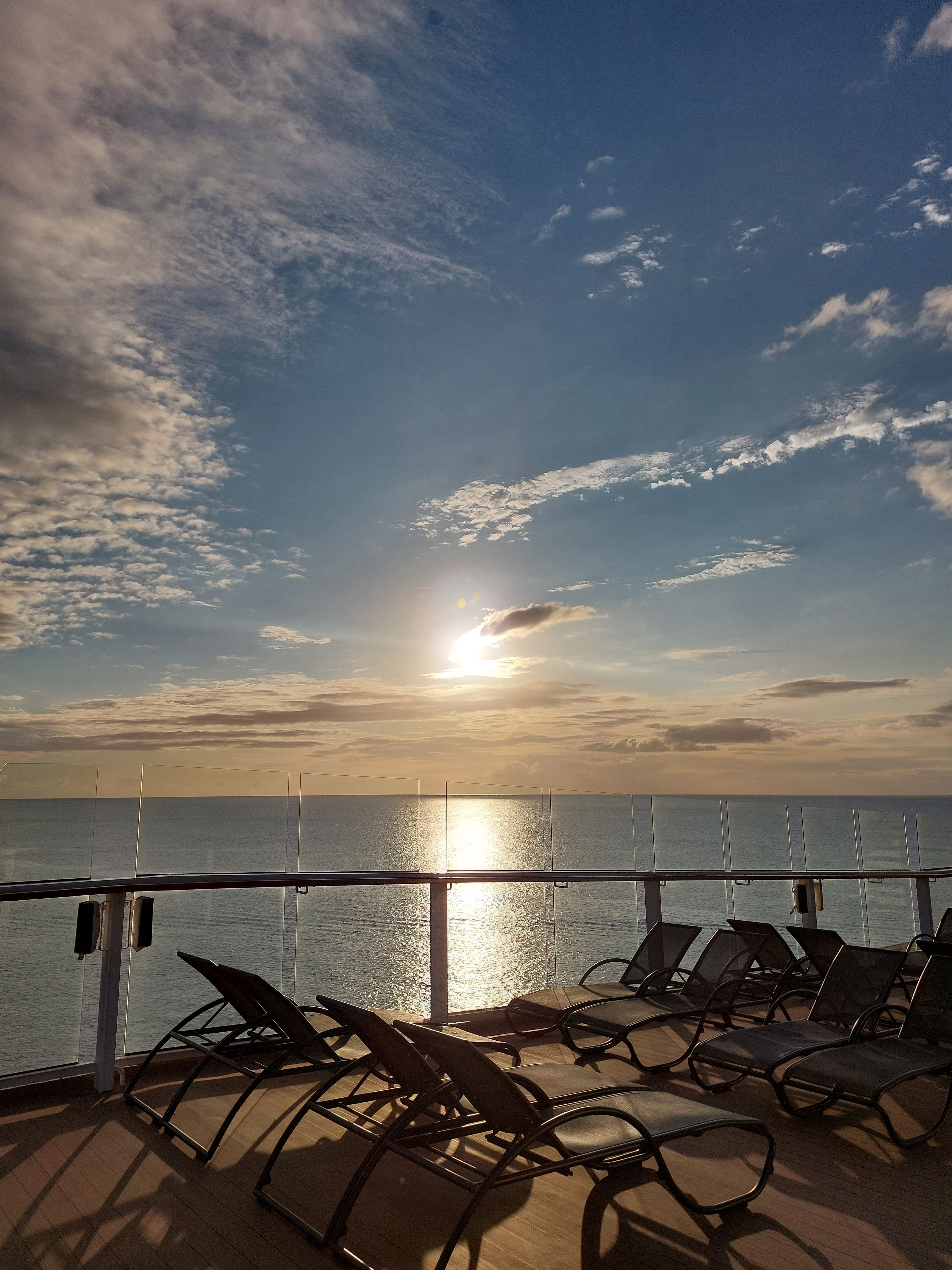 Hey friends! 
We hope 2022 is treating you well so far, we genuinely can't believe we're a month in already! 
Hope you'll forgive us for being a little quiet lately, we've been enjoying some lovely time out at home with family and friends. After 7 months sailing from Florida on Edge we actually enjoyed the British cold air and wintery weather rain! (For a bit anyway) We had planned to play a few gigs back home, but Covid had other plans... Despite this, things are looking up, and we are SO EXCITED for lots of live gigs and travelling this year! 2022 is looking AWESOME. 
Firstly, if you're following our insta you'll have already seen that we're back onboard! Sailing around the Caribbean from what truly feels like our 'home port' at this point, Fort Lauderdale, Florida. Seriously, we've got Amazon Prime set up here and everything. This time we've returned to an old friend of ours, Celebrity Equinox, one of the beautiful Celebrity Cruises Solstice class ships. 
We've completed our 7 day quarantine and although it's been very luxurious being fed mountains of amazing food watching the world go by, we are ready to go get reacquainted with this beautiful ship (and get in the gym to work off said food). Wanna see what we've been up to in quarantine? Check out this reel to see some awesome sunsets, our food, and most importantly, Dan's mini vacuum. 
We've escaped from a few months of British winter here before, back in 2018 and in 2019, so it feels like a home away from home. We're here for 4 months, with an itinerary that, in our humble opinion, includes some of the very best of the Caribbean, check it out below...
https://www.cruisemapper.com/ships/Celebrity-Equinox-739?tab=itinerary#itinerary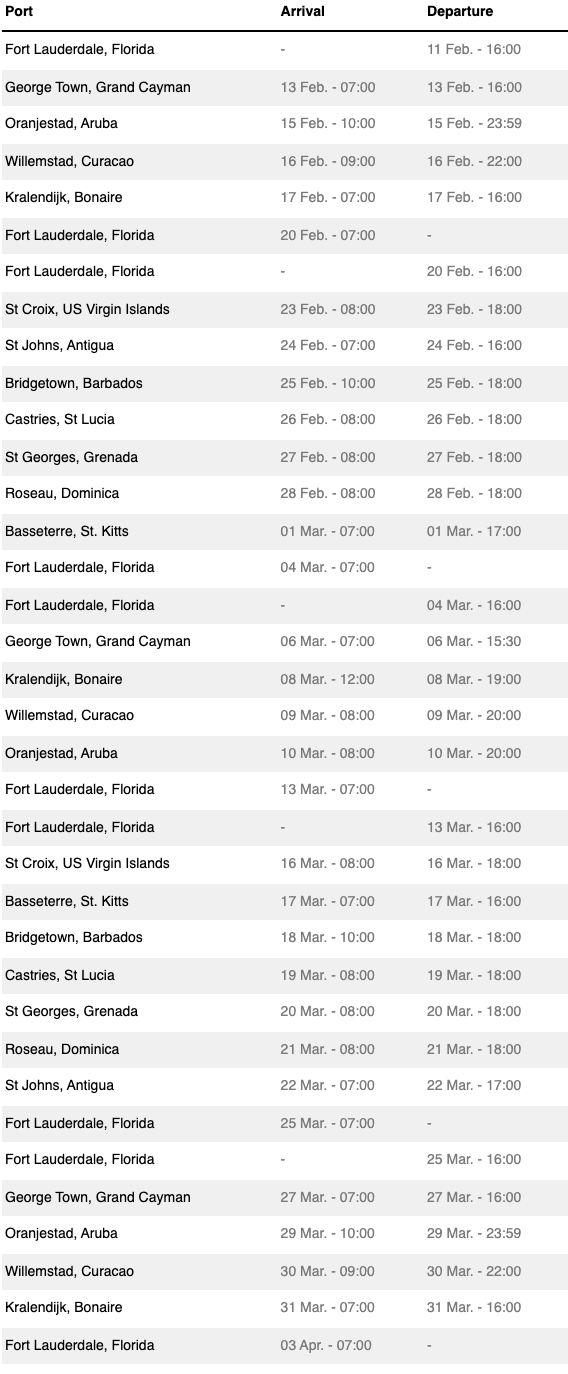 Any of your favourite ports here? Recommendations? We've certainly got some fave spots we're hoping (fingers crossed) to visit. Aaaaaand let us know if you're coming to Equinox!! We've already heard from a few familiar faces who'll be joining us both crew, fellow musos and guests (wahoo!). 
Looking ahead to the rest of the year, we are so over the moon to see a full calendar of live gigs again (yaaaaaasssss). Thank you to all the people that have booked us, and in some cases re-booked us 3 times over, to perform this summer back home, including lots of dates with our awesome band! We now have only a few free dates left for our summer in the UK (so definitely get in touch if there's a date you had in mind for us so we can reserve it for you ASAP). 
And as we head into the Autumn this year , we are so excited for another adventure taking us to distant shores and will mean we will be enjoying an entire year of summer....! But more on that another time. 
Right now, we have sound checks to get to and treadmills calling our names.... Shout out to Celebrity Equinox crew for looking after us this week! 
Much love and music to you wherever you are, 
Mia and Dan
x