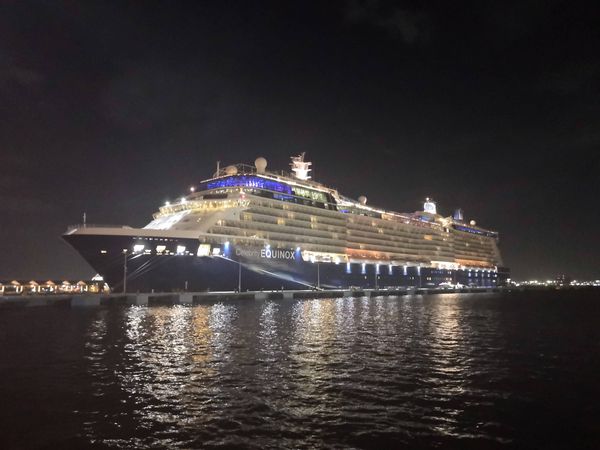 Hello friends around the world, 
We are just about to return to our home port of Fort Lauderdale after a cruise around the Eastern Caribbean and it's been another great crowd, another great week here on the Celebrity Edge. 
We have several weeks left of 'living on the Edge' but we already have exciting news about our next high seas adventure early in 2022. We'll be visiting our old friend, Celebrity Equinox! (Good excuse to use this gem of a pic of her docked in San Juan, Puerto Rico in 2019) Have a nose around this lovely ship here: https://www.celebritycruises.com/cruise-ships/celebrity-equinox/ 
We'll be joining the ship for the Spring season as she cruises the southern Caribbean, which includes some of our favourite Caribbean destinations like Aruba, Curacao and Bonaire, the ABC islands! It will be our 3rd time as the resident duo on board, and we're excited to be heading back to this beautiful vessel, especially as we're seeing the world gradually open back up. We're expecting to see some familiar faces there too, which will make the return even sweeter! 
Back in 2018 we had the opportunity to hang out on the bridge, and show the Captain a few things...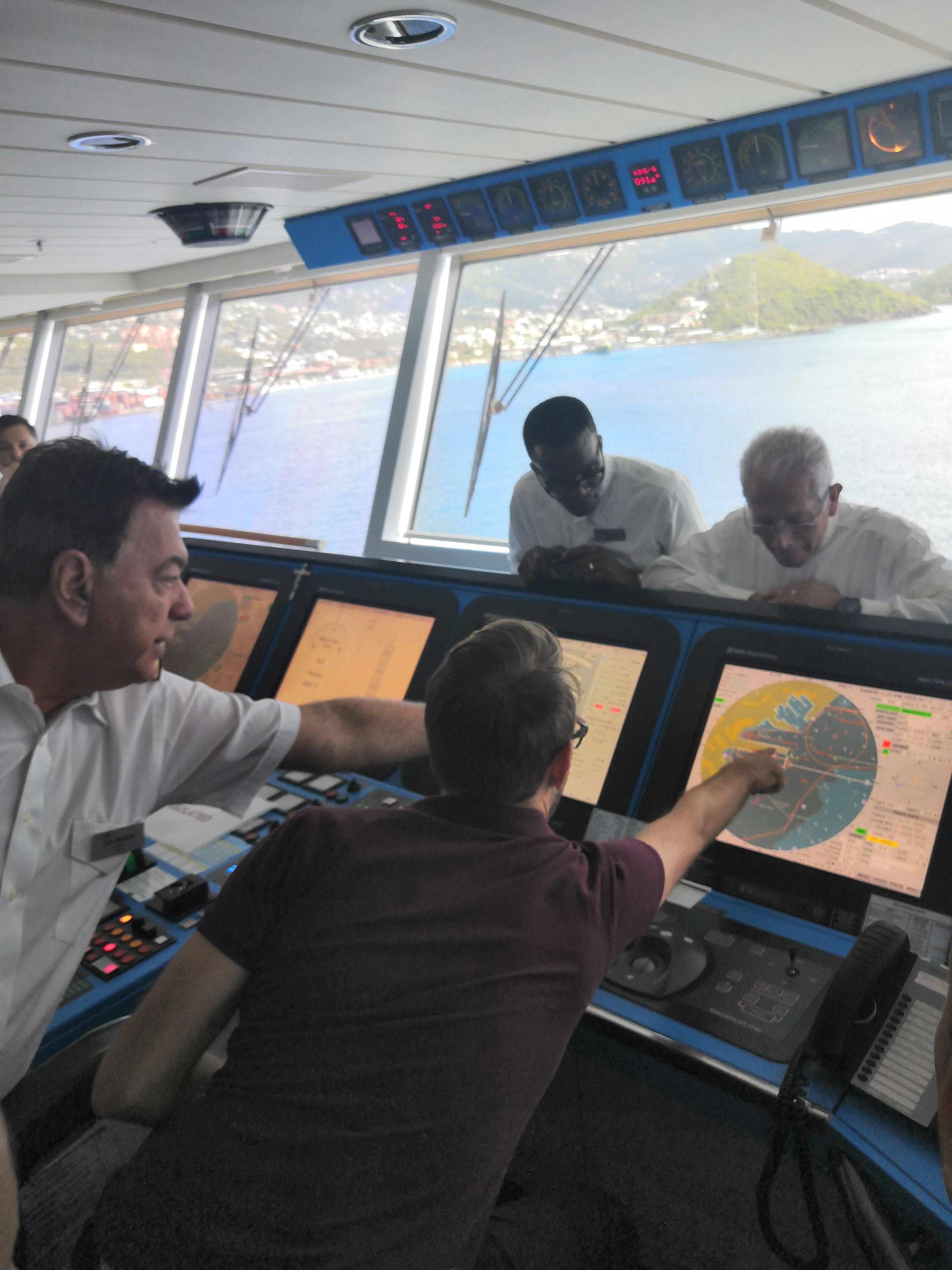 And we had such a fun time in 2019 too...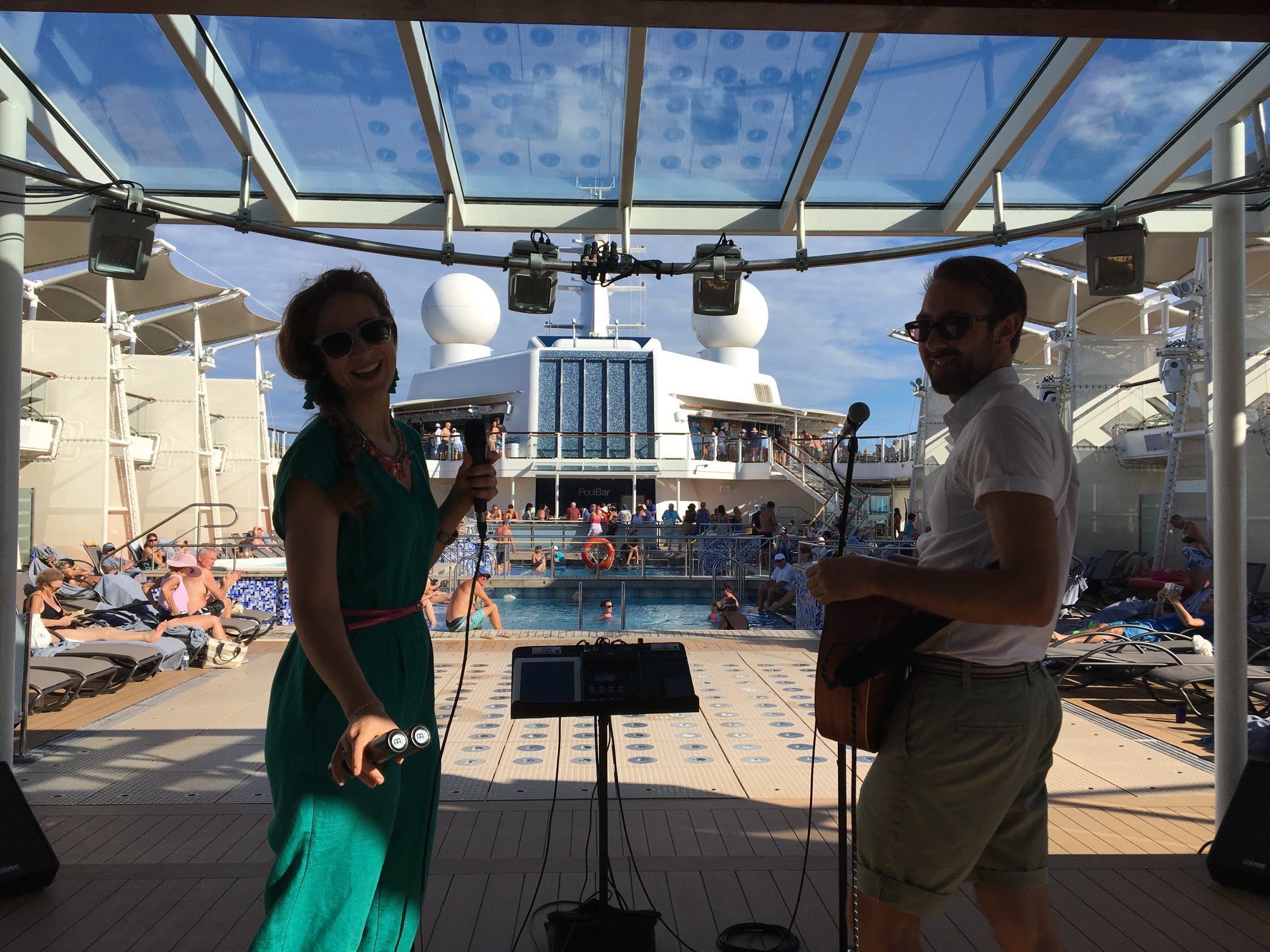 We'll be heading out in January after some time at home in the UK, where we'll be catching up with friends and family and playing a few gigs of course.... And we'll be home in time for what shaping up to be a busy summer back in the UK! 
So if your booking a cruise to Equinox in 2022, make sure to message us and we'll prepare your song requests for your arrival! 
Hope you are keeping well wherever you are, 
Mia and Dan