Season greetings friends!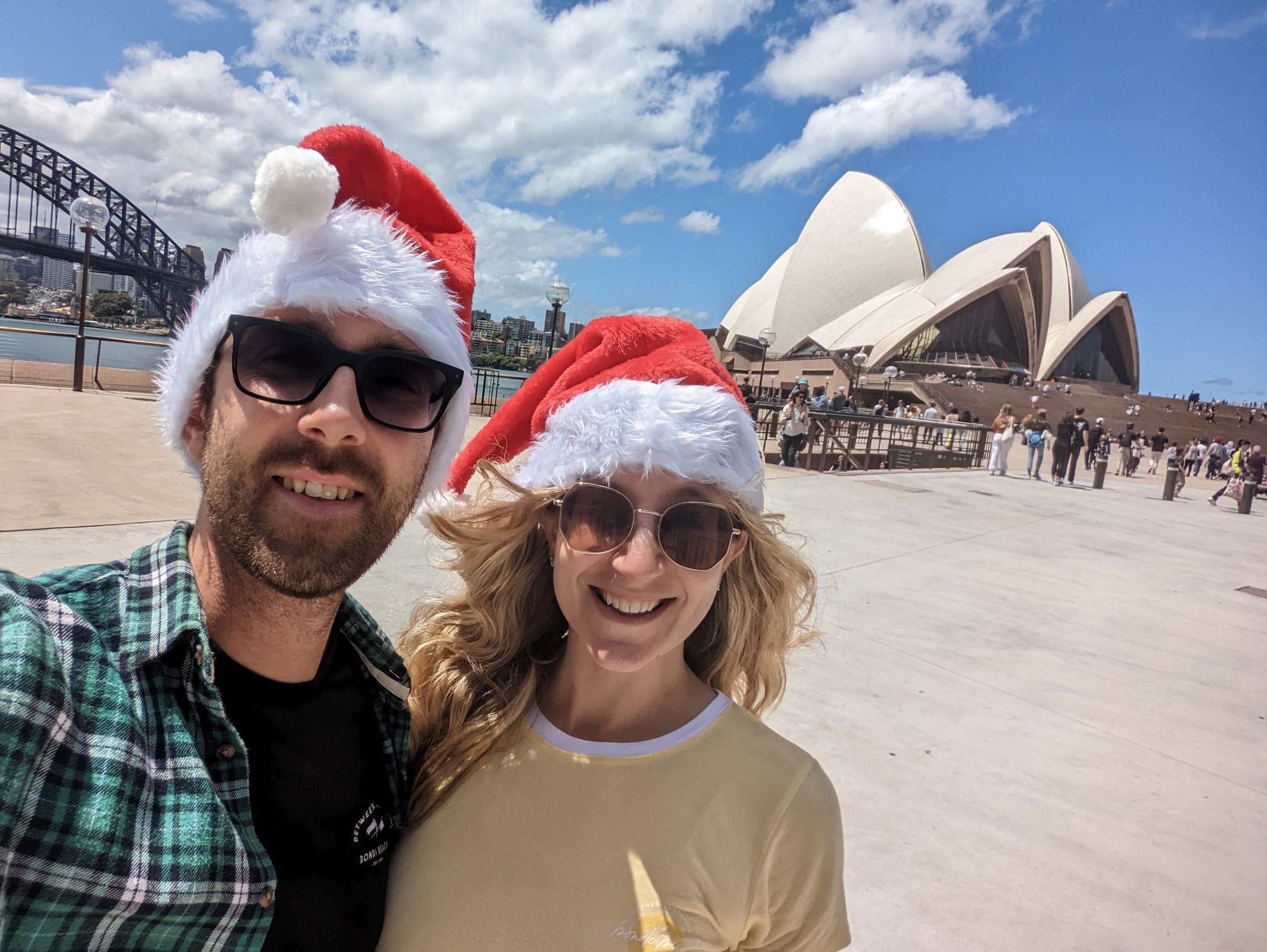 Hoping you're enjoying a wonderful holiday season wherever you are in the world. We are building up to seeing 2023 in here on the Celebrity Eclipse. Here's an update from us, and also a massive thank you for an amazing year! 
2022 saw us travelling the world and returning to a jam packed summer of gigs back home, the first time since the pandemic. We can't tell you how awesome that was, and how much fun we had. Thank you to anyone who has booked us, come to see us, danced and sang along with us. We hope you enjoyed it as much as we did!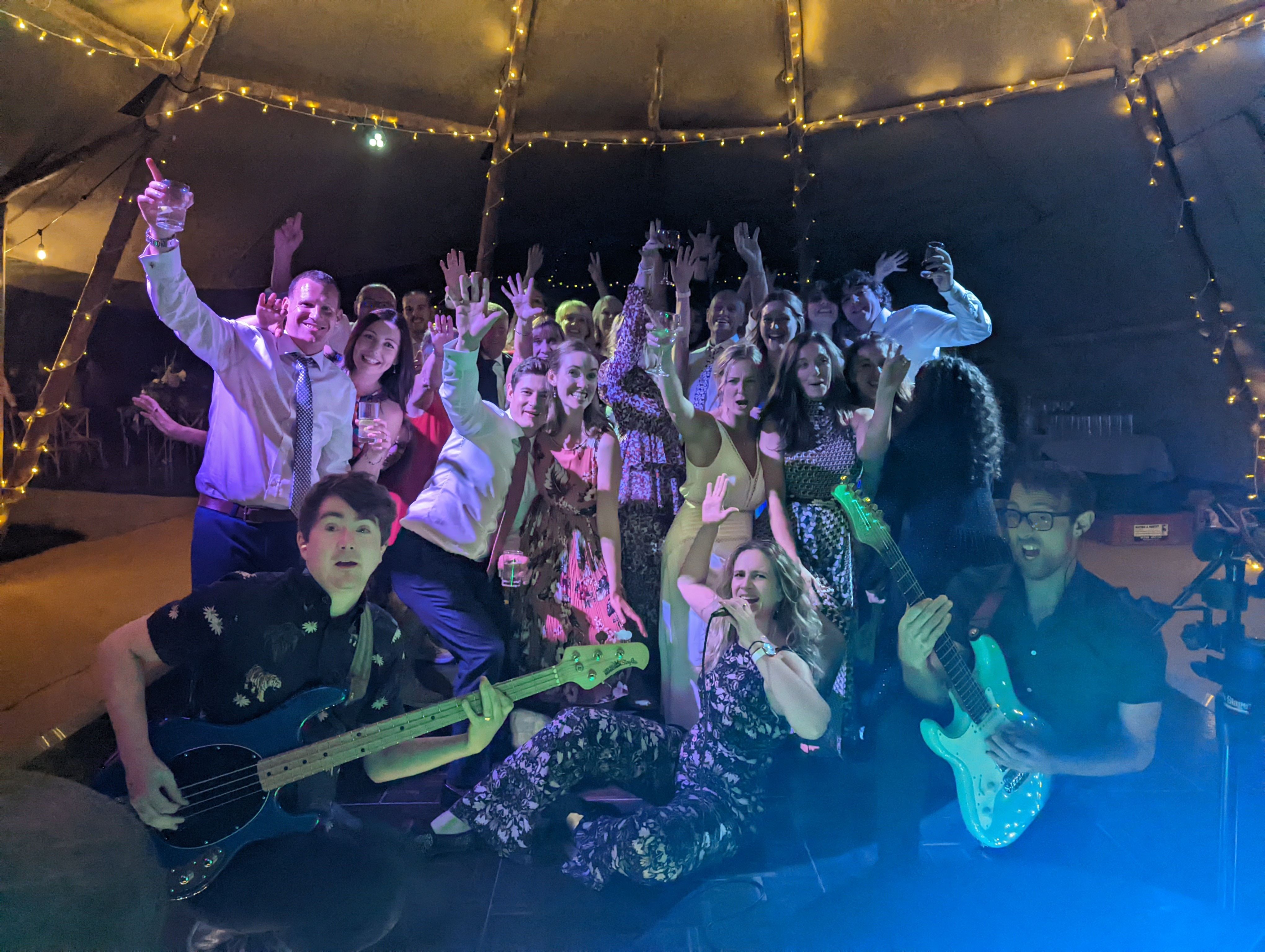 And summer never ended for us this year.  After crossing the Pacific in September from Canada and Alaska via Hawaii and French Polynesia we've been cruising around Australia, New Zealand and the Pacific Islands for the last few months. This does mean crossing one of the roughest seas in the world, the Tasman Sea the world on a regular basis 😵‍💫  It's so strange to come from spring and summer in the Northern hemisphere to spring and summer again down under!
November and December was full of amazing trips, to bucket-list destinations. We flew over the great barrier reef, had a trip to Hobbiton and The Shire in New Zealand, visited Fiji for the first time, and hung out on Mystery Island, a 1km long uninhabited paradise island of the coast of Vanuatu with some of the best snorkelling we've ever experienced, (also the biggest spiders we've ever seen!) and we've loved discovering our home port of Sydney, Australia.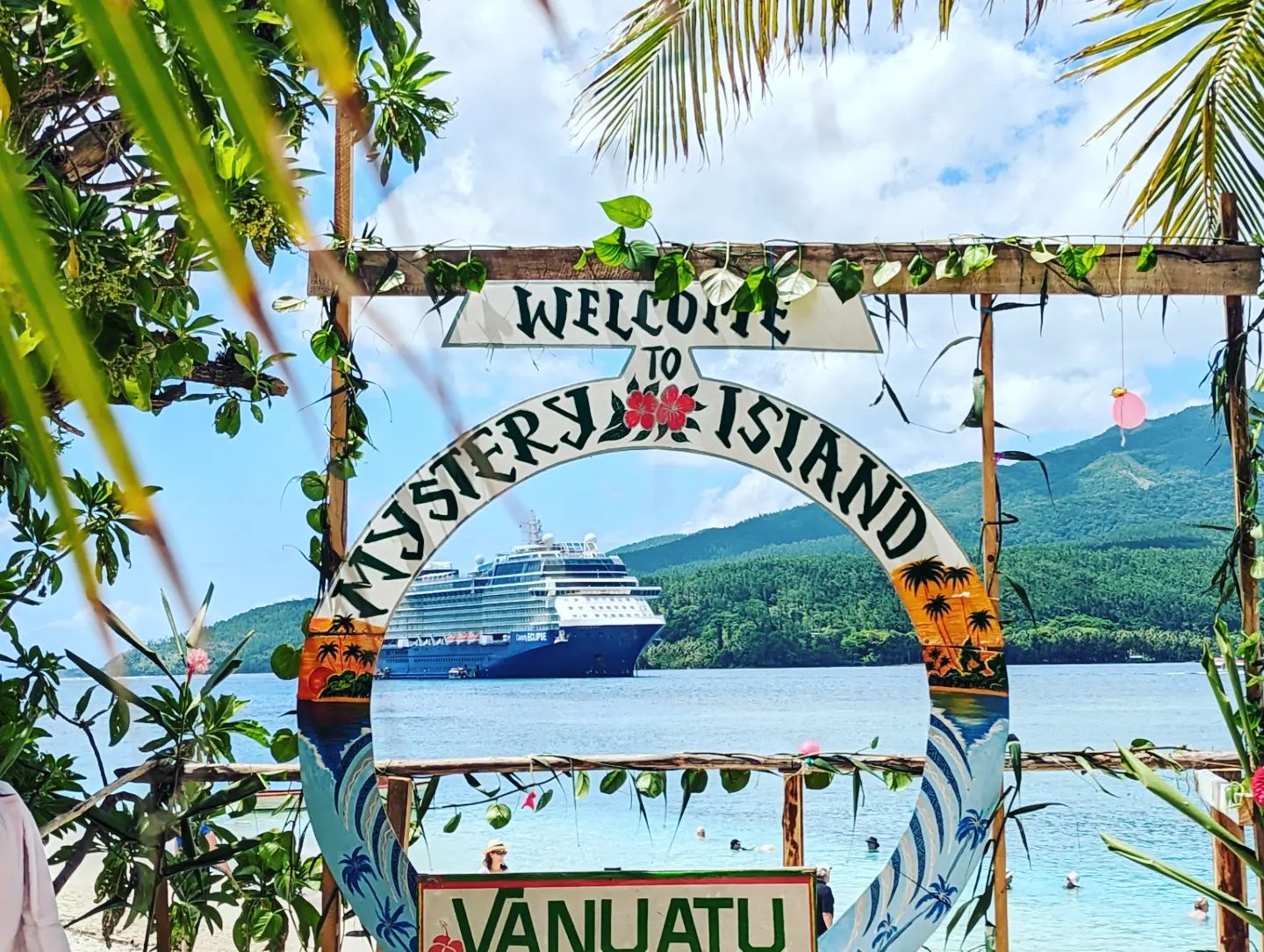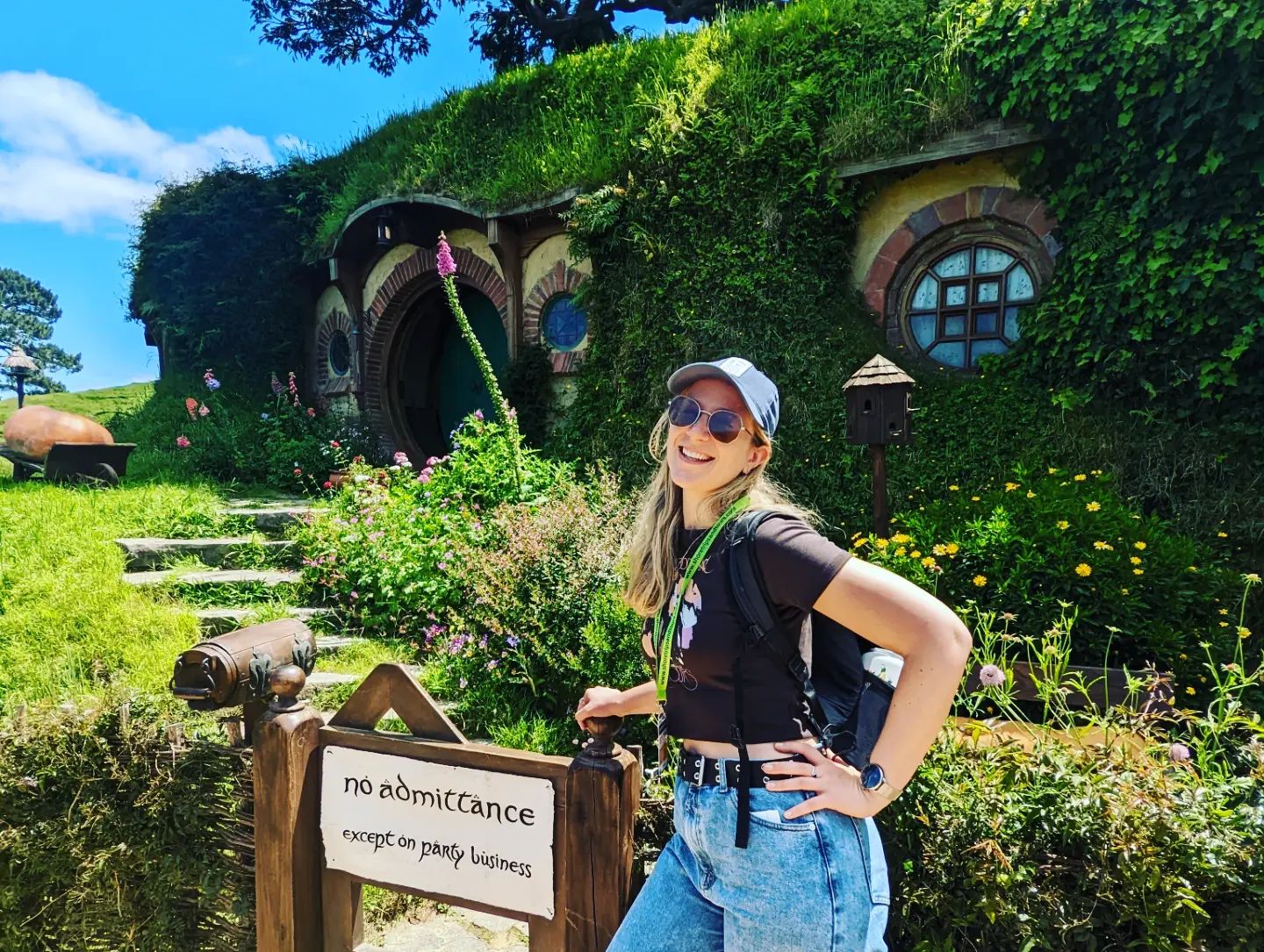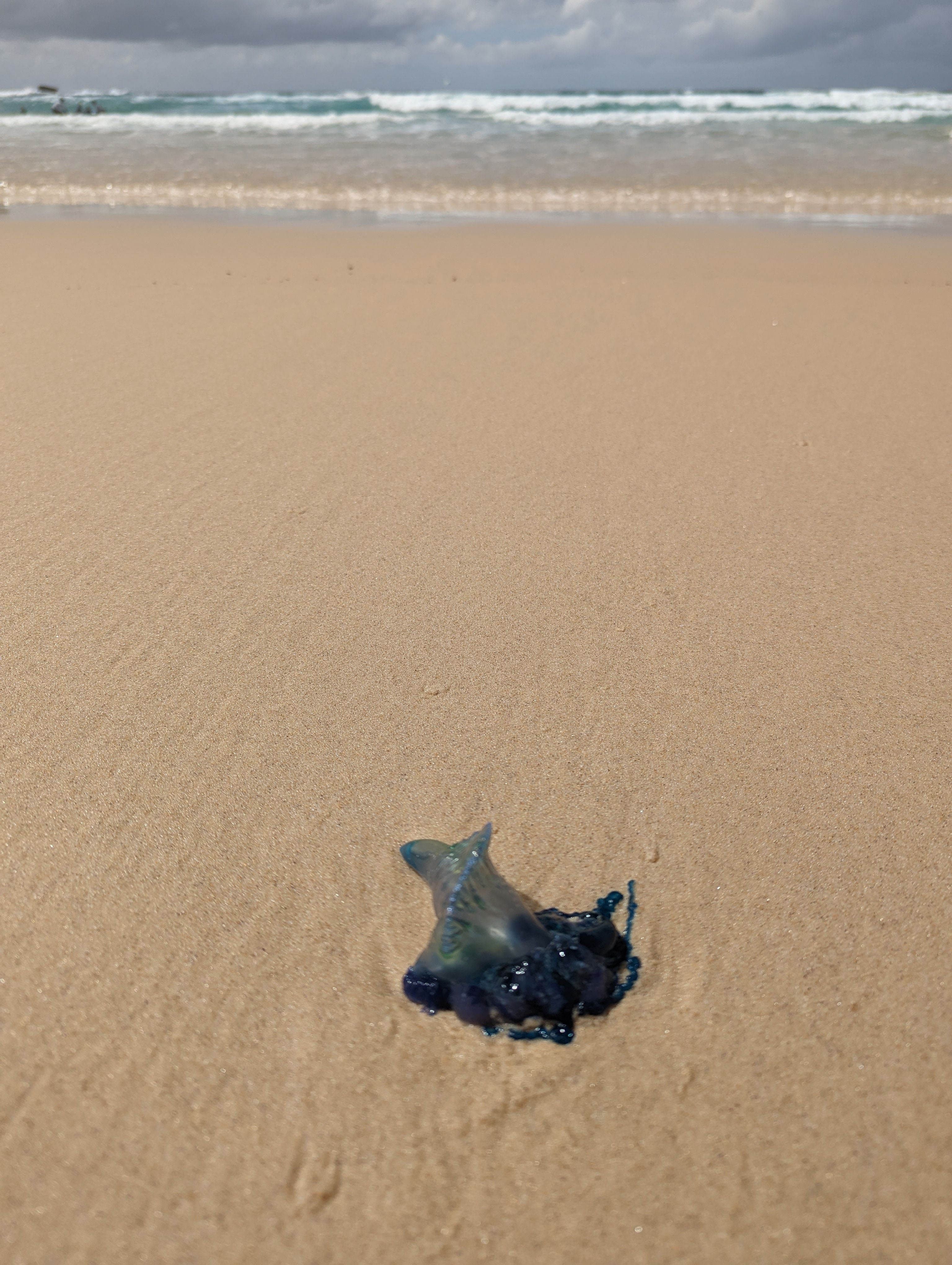 We did come face to face with Blue Bottle jelly fish on Bondi Beach too...
All of this whilst we've been playing to some wonderful audiences! Highlights recently include stepping into a theatre show on the big stage with the wonderful Sue Denning on an extremely rocky night on the Tasman, hosting our acoustic concerts, including a particularly emotional Fleetwood Mac Tribute after the loss of Christine Mcvie recently, and feeling very at home playing in our favourite bars and venues on this lovely ship. 
We love Christmas, and we were rehearsing for a busy time of parties and events on board, but just before it all kicked off Mia tested positive for you know what, and spent Christmas in isolation. Luckily, symptoms were mild and we have an awesome team on board who were incredibly supportive. Mia got to rest and recuperate and everyone was treated to some of Dans solo performances. All is well, but not exactly the Christmas we had planned! 
The good news is that we're now reunited, ready to celebrate New Year and see 2023 in together. We are super excited to enjoy more of this amazing region as well. We'll be home in February for just a little while for we head out again, and we'll let you know where soon!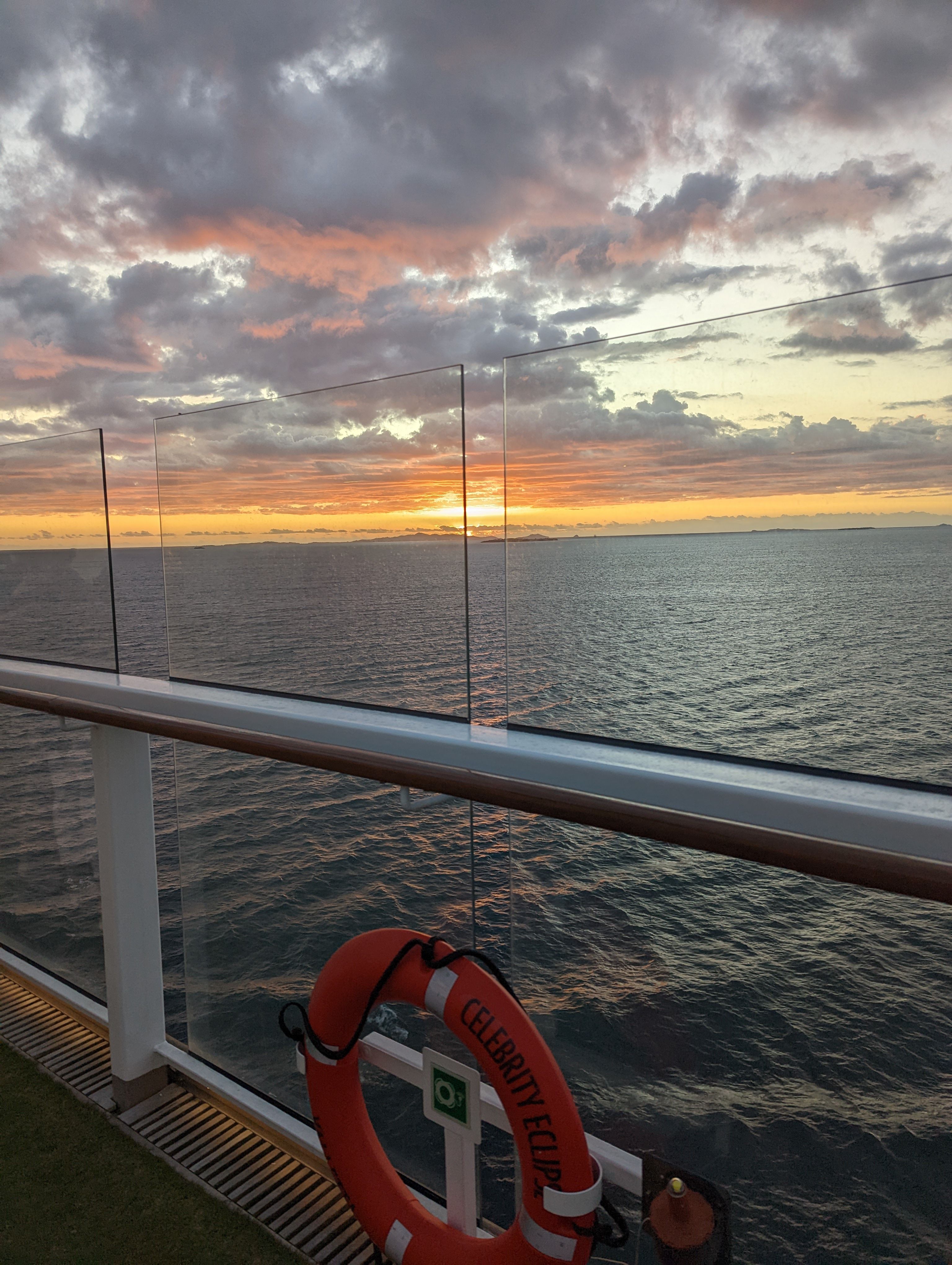 So, thank you friends, old and new, for your support this year, here's to you! Best wishes for 2023 everyone!
Mia and Dan