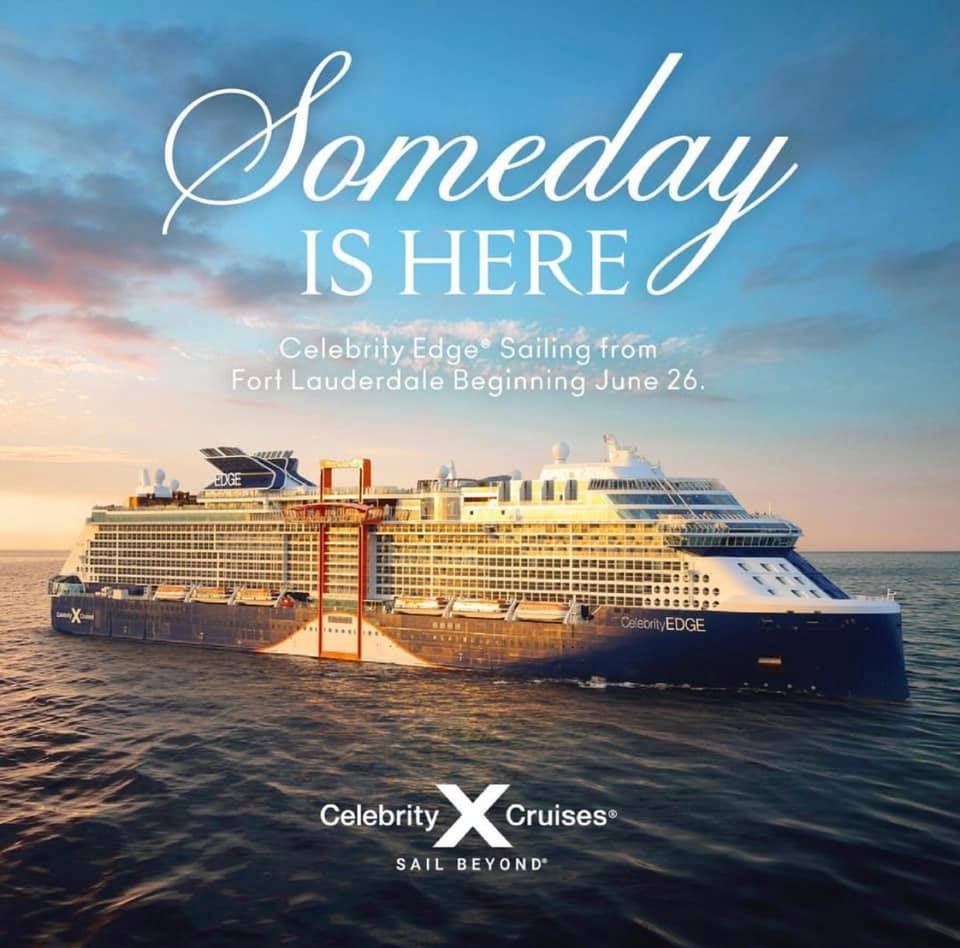 Hi Friends,
****Exciting update from us!****
We are currently aboard the Celebrity Edge, which has just been announced as the first ship to return to sailing in the US yesterday after receiving CDC approval! After much speculation, the projected date for the first cruise from Florida is the 26th June.
As you know the past year has been devastating for the cruise, entertainment and live music industry (and many others too). To be a part of the relaunch team here and get back to performing full time is an amazing opportunity. We've been looking forward to performing on this revolutionary award-winning ship for what feels like ages! We were due to get on board in 2020, but like all other plans last year, it all got put on ice. 
But, we've finally made it onboard, we are over halfway through our 15 day quarantine, and the relaunch crew here is pumped to be getting back to work! Alongside a team of musicians from around the world, we will be working together to create an amazing live music experience here on Celebrity Edge.
We are pleased that the one-and-only Captain Kate is going to be at the helm for this return to service too… The first Captain we sailed with, and more importantly, the cruise industry's first female Captain. She is also an absolute legend! (You can follow her @captainkatemccue) 
Some Fun Facts about the Edge: 
- Launched in 2018 costing $1 Billion, lead ship of the new Edge-Class Vessels.
- First cruise ship to sail with an all-female bridge team, all-female officers, and with a commitment to minimum 30% female crew (much higher than current industry standards) 
- The ships godmother is Nobel Laureate and U.N. Messenger of Peace, Malala Yousafzai. 
-The first cruise ship ever to be designed using 3-D technology and an 'endoskeleton' design.
- First ship to feature a 'magic carpet', a canter-levered platform that floats between 13 decks. 
Cool huh? More details on the recently announced US sailing in the news here.
And we aren't the only musicians getting back to work on ships, we're seeing our friends returning to other ships such as Celebrity Apex in Greece, Celebrity Millennium from St. Maarten, Celebrity Silhouette in the UK… it's happening! Back on land, things seem to be moving forward too. Fingers crossed, this is the start of a new beginning.
We'll be sure to let you know how it goes out here, follow us on Instagram and Facebook @thetruecoloursmusic to see our posts and updates, come say hi! Are you looking forward to live music returning? Thinking of booking a cruise? Let us know!
Mia and Dan x