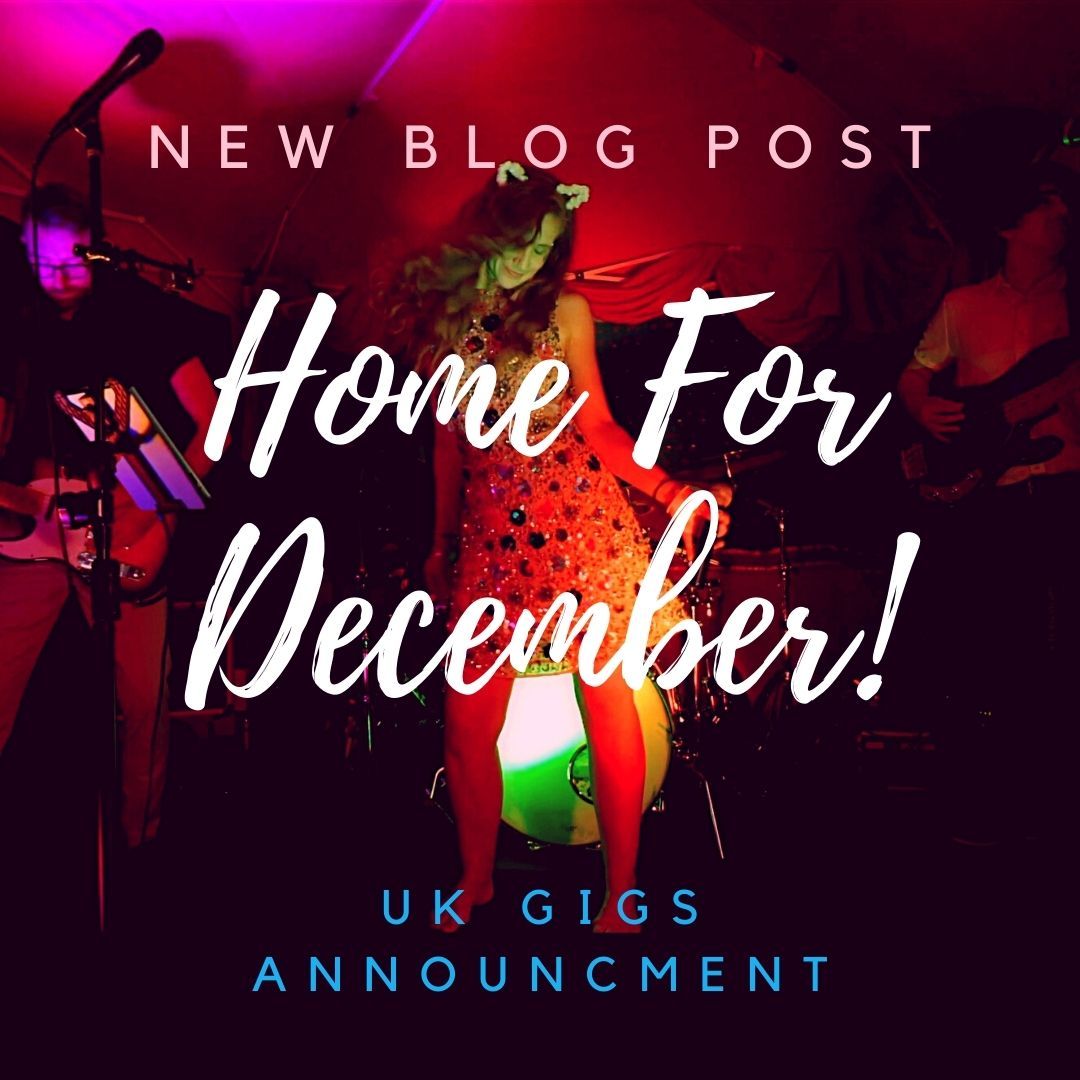 Hello friends! 
Announcement time, we'll be home in the UK for December! Wahoooooo! 
We love being back onboard and playing music everyday on this CRAZY beautiful 1.2 billion dollar floating piece of art they call the Edge, and we've been so lucky to have been made to feel so welcome by our fellow crew and guests here. However, we've also been trying to figure out when we'll be back home and where we'll be next, and finally things have fallen into place! 
We are very happy to be returning to the UK in December, after what will have been our longest stint on board. After 6 months of sunshine we think we can handle some British weather...! Seeing as we left home before many restrictions had been lifted back in May, we can't wait to catch up with friends and family that we haven't been able to see in person for soooo long. 
This does also mean that we can open up our diary for some gigs back home! Yaaaaaaasssss! Currently we are opening up December to mid January for bookings in the UK. Of course, we've learnt that being flexible and adaptable in current times is the best policy. We'll be following any and all restrictions and protocols in place at that time, but fingers crossed we'll be able to play live on home turf again. So folks, get in touch if you'd like to book The True Colours as a duo or band for a shindig, if there's a venue you'd like to see us at whilst we're back, if you're planning a Christmas gathering and would like some live music, or, you just want to hang out! 
We don't want to think about leaving our beautiful floating home and family here on Edge just yet, we've got plenty more days to play songs in the sun with our international family of amazing musicians, performers and crew out here, we already know leaving is going to be emosh... If you are following our social media you'll see that we've been getting our feet on some dry land every now and again as well, so good to get out in Mexico, and St. Maarten again. 
Hope everyone's doing ok, feel free to reach out and get in touch as usual, we love hearing from friends near and far whilst we're out here. Looking forward to getting some awesome stuff booked in at home! 
Mia and Dan